The idea for this tool came up during Worldflight 2022 and was driven by the
"what's next syndrome"
. We had discussed that it would be nice if the LOADSHEET from TOPCAT was sent to the cockpit via the Hoppie network. The other idea quickly came up that an inflight message with assignment of the gate would also be a great extension.
Many thanks to Captain Tango and Captain Romeo for the feedback during development!
The result is software with the following functions:
Sending the LOADSHEET from TOPCAT
Manually
when a new loadsheet is found
when a defined door has been opened and closed
Send an InFlight message <= 50nm before the target
contains a gate assignment that takes into account whether the gate is occupied by AI traffic and preferentially assigns the appropriate airline gates
Contains Connection Flights (Pax Info List)
Sent when the aircraft is <= 50nm away from the destination airport or manually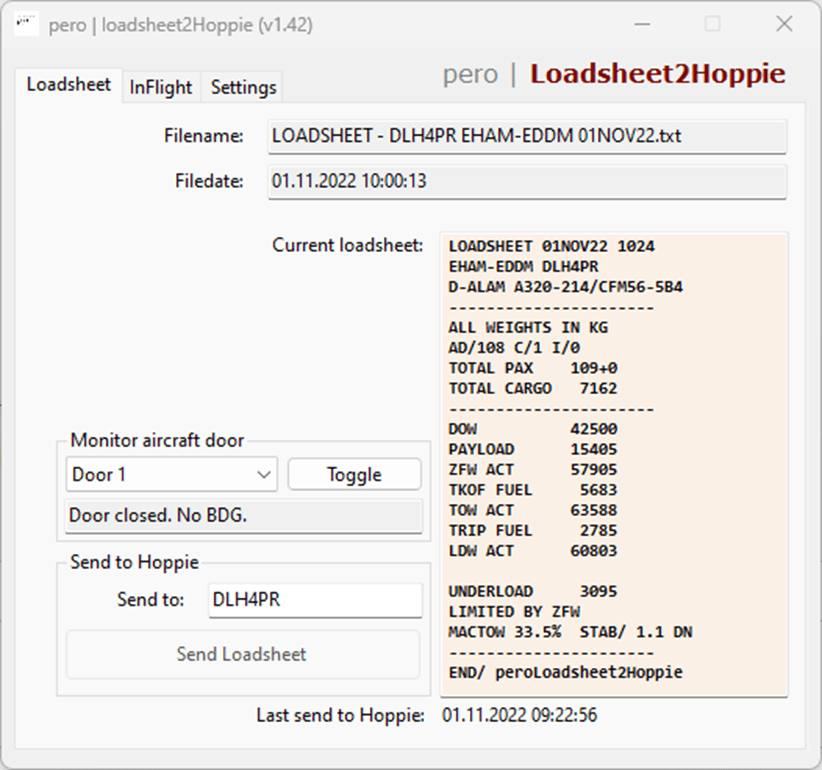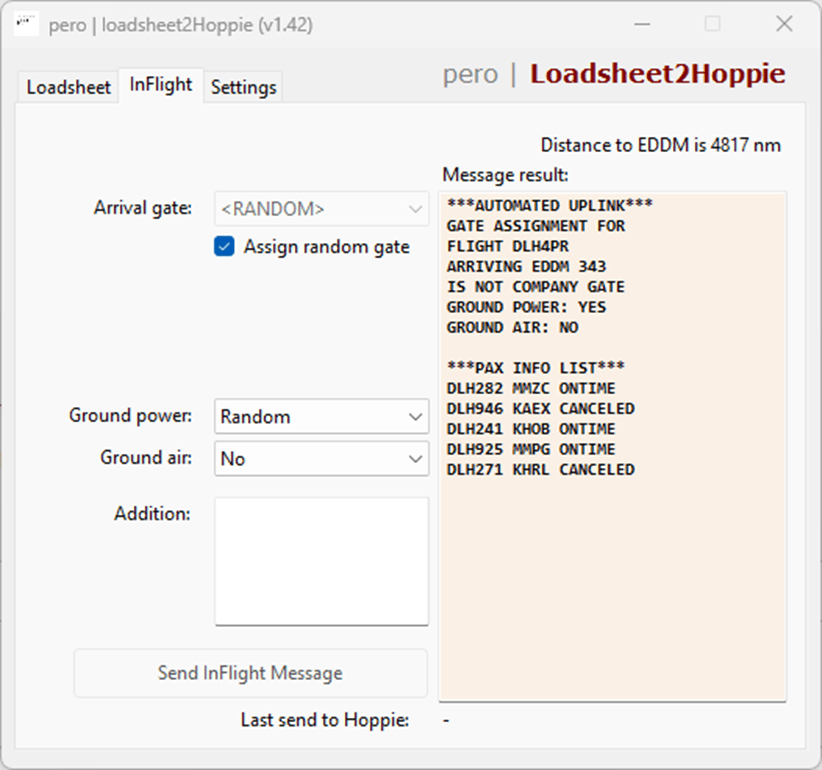 Will be available soon!
More information on my website:
https://aviation.pero-online.de/wordpress/?page_id=3787